Depending on how you use ML Plan, you may be doing budgeting activities for yourself or for departments/clients. If you are using ML Plan for yourself you will create one department, yourself. If you have clients you can enter additional departments.
To enter a customer, follow these steps:
1. Select Admin Manage Departments on the left-side navigation menu.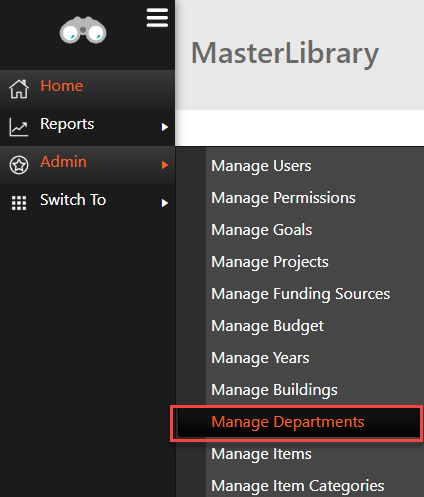 2. Select the add icon (

).

3. Enter your organization's name and click Save.

You will now be able to add buildings, goals, projects, budgets and funding sources, fiscal years, and items.
Repeat steps 2 and 3 for each additional organization for which you wish to plan.