In order to access ML Plan, you will need to log in. First, navigate to plan.masterlibrary.com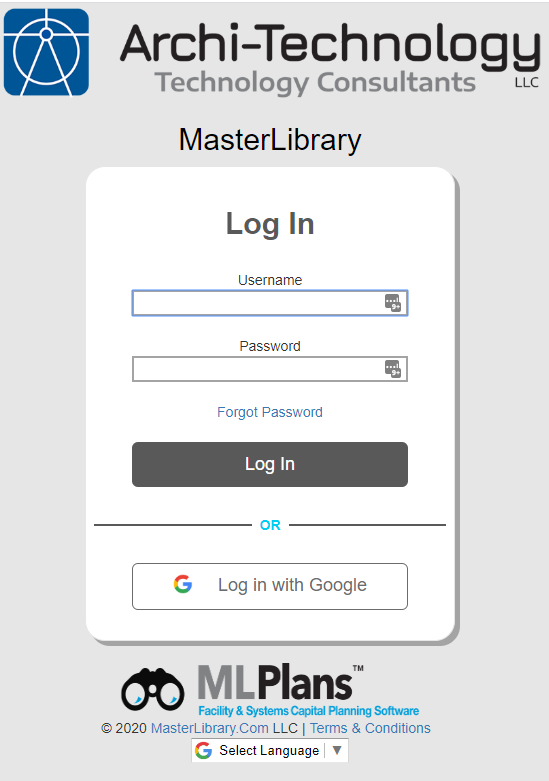 The ML Plan log in page will then be displayed.
Please enter your email address and password to access the site. You can also click Log in with Google if your account is connected via Google single sign-on.
To update your profile or to change you password select the Profile link in the header.