As an ML Plan Admin you can add new organizational goals and update existing goals.
To begin, select Admin Manage Goals from the left-side navigation menu.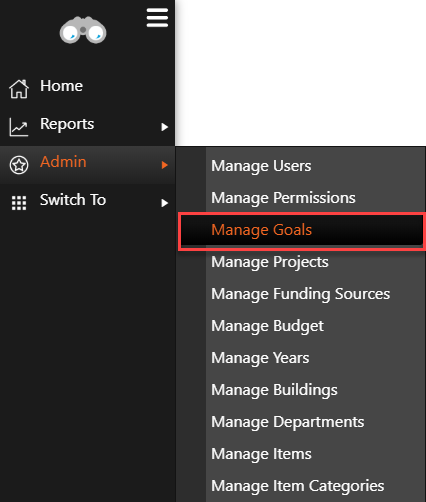 To Add a Goal:
1. Choose the add icon (

).

2. Enter the necessary information on the Manage Goal form.
3. Click Save.

To Edit a Goal
1. Click the edit icon (

).

2. Update the necessary fields.
3. Click the save button.
In order to delete a goal, it cannot have any budgets, funding sources, or items associated with it. If a Goal is eligible for deletion, you will see the delete icon (

). Click the icon to remove that goal.